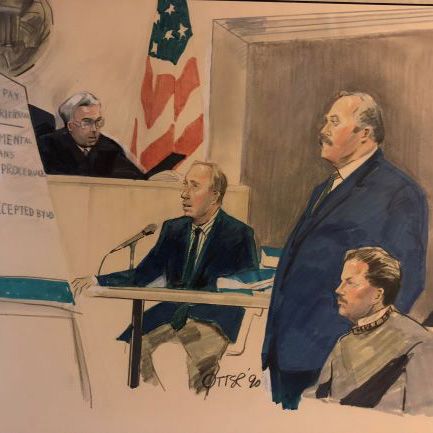 Richard Carter
Attorney at Law
Rich Carter brings over thirty years of litigation experience to the firm, handling a wide variety of complex litigation matters involving insurance recovery and coverage, intellectual property disputes, and commercial litigation.
One of the best-known ERISA healthcare litigators in the country, he has handled cases in every federal judicial circuit and spoken on healthcare litigation topics at the annual conventions of the American Bar Association and the Association of Trial Lawyers of America as well as specialized Health Law and Medical conferences throughout the country.
Rich's practice has been on the cutting edge of ERISA claims, federal preemption, access to care, experimental treatments, medical necessity, and disability insurance. Rich also is actively involved in litigation of pensions that have been misappropriated or wrongly denied.
In addition to his litigation experience, he was one of the earliest proponents and teachers of Alternative Dispute Resolution. He has personally mediated or conciliated cases for hundreds of parties over the last decades. He is a commercial Arbitrator for the National Arbitration Forum.
After his graduation from the George Washington University National Law Center, Rich taught law school for ten years and was the Executive Director of the D.C. Law Students in Court Program before entering private practice and continuing teaching trial practice as an Adjunct Professor of Law at Georgetown University Law Center for another ten years.
Rich was a Master in the Thurgood Marshall Inns of Court, and a member of the American, The District of Columbia, and Alexandria Bar Associations and the Association of Trial Lawyers of America. He is very active in pro bono and community affairs, has been a Board Member of local and national service associations, and the recipient of The District of Columbia Mayor's Distinguished Public Service Award, The Distinguished Service Award from The Patient Advocate Foundation, and The Lever Award from the D.C. Law Students in Court Program.
District of Columbia, 1980
Maryland, 1991
Virginia, 1991

U.S. District Court for the District of Columbia, 1981
U.S. District Court for the District of Maryland, 1990
U.S. District Court for the Eastern District of Virginia, 1991
U.S. Supreme Court, 1987
J.D. - The George Washington University Law School
• Lead Plaintiff's counsel in the first successful court trial requiring insurance coverage for bone marrow transplants for breast cancer.

• Successful Lead Plaintiff's counsel in the Blue Cross "test case" requiring insurance coverage for Bone Marrow Transplants. This case received national TV news coverage from the start of the trial to its completion.

• Represented employees and retired employees whose employers had stolen over a million dollars in pension funds and recovered their funds through the Federal Trial, Bankruptcy, and Appellate Courts.

• Recovered millions of dollars in insurance coverage for businesses and individuals.

• Successfully represented an owner of a destroyed house whose homeowner's insurance carrier refused to cover the loss or expenses related to the destroyed home.

• Represented a Cancer patient denied coverage for a bone marrow transplant in bad faith who received a confidential settlement in the millions. Other patients wrongfully denied have received settlements in the hundreds of thousands of dollars in addition to coverage.

• Part of Plaintiff's team which received a $79 million dollar verdict for the bad faith denial of Cancer treatment.

• Awarded the Distinguished Service Award by the Patient Advocate Foundation for pro-bono services to Cancer patients.

• Recipient of the Lever Award from the D.C. Law Students in Court Program for outstanding service to the legal rights of indigent litigants.

• Received the District of Columbia Mayor's Distinguished Service Award for representation of indigent defendants.